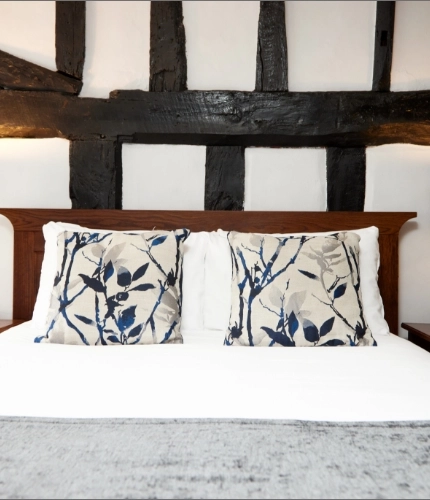 Greene King Inns Privacy Policy

PRIVACY NOTICE – PROMOTIONS

As the country's leading pub retailer and brewer, Greene King welcomes customers into our 3,000 pubs, restaurants and hotels across the UK and brews a range of award-winning beers. When we say 'we' or 'us' in this notice, we are referring to Greene King Brewing and Retailing Limited, (ICO registration number ZA054235), which is the data controller in respect of this website and the services described in this privacy notice.

Our products and services trade under a wide range of well-known brands, including Greene King, Hungry Horse, Farmhouse Inns, Chef & Brewer, Flaming Grill, Greene King IPA, Belhaven and Old Speckled Hen. More information about all of our brands can be found on the Greene King website.

This privacy notice explains what we use your personal data for and how long we keep it. It also explains what rights you have and how you can exercise them.

Why do we need to process your personal data?

We want our promotions to be administered fairly so that all entrants can enjoy them. To do this well, we need to process some of your personal data.

We will process your personal data to administer the promotion, to confirm that you have complied with the terms of the promotion, to confirm whether you have won a prize, to communicate with you in relation to any prize you may win and to deal with any queries you have in relation to the promotion.

What information do we process?

When you enter a promotion we need your name, telephone number and email address. If you are a winner we may ask for your date of birth in order to confirm your eligibility to enter the competition. We will also collect any personal information you include in your message.

How long do we keep personal information for?


| Information relating to... | Is kept for... |
| --- | --- |
| Entering a promotion | 4 months following the closing date of a promotion |
| Enquiring about a promotion | 3 months following our reply to you |
If you exercise your data protection rights, we will keep a record of your request and our response indefinitely, to be able to show that we responded properly and fairly to your request.
Will we sell your personal data to anyone else?
No. That's not something we do.
Who do we share personal data with and why?
We may pass your personal data to other companies who are members of the Greene King group for the purposes described in this privacy notice.
We work with the following third party suppliers and service providers who process your personal data in order to provide services to us or on our behalf:
| Third party | Personal data that is shared | Reasons for sharing personal data |
| --- | --- | --- |
| WPR Agency Limited | Name, telephone number, date of birth and email address. | To administer the promotion. |
| Service Now | Name, contact information, address, booking information, complaint information | Managing guest queries and complaints |
All of these organisations are required to comply with our data processing standards and are bound by the terms of this privacy notice. They are not permitted to use your personal data for their own purposes.

We will share your personal data as required by law or where we are asked to do so by a public or regulatory authority.

As we develop our business, we might sell or buy group companies or other businesses. If we do so, this might involve transferring customer information relating to the relevant company or business to the person buying the business. The buyer will only be permitted to use your personal data as outlined in this privacy notice.

Direct marketing

We may ask whether you want to receive marketing from us – it's your choice, but if you sign up for marketing please read our general privacy notice here.

From time to time, if you have stayed with us previously, we would like to send you marketing through the post. This will contain news, information and information offers about the Greene King hotel chain and our pubs. If at any time you would prefer not to receive mailings from us, you can opt out by emailing our Guest Relations team at guestrelations@greeneking.co.uk.

Publicity

If you are a winner or runner up we may use your data for publicity purposes as explained in the competition terms and conditions.

What are your rights and how can you exercise them?

Greene King is the data controller for the processing described in this privacy notice. We can be contacted by post at: Westgate Brewery, Bury St Edmunds, Suffolk IP33 1QT.

Greene King has appointed a Data Protection Officer, who can be contacted by post at the address above, or by email sent to dataprotection@greeneking.co.uk.

We process personal data in compliance with applicable data protection law. The lawful bases we rely on for our primary processing purposes are as follows:


| Processing purpose | Lawful basis for processing |
| --- | --- |
| Administering a promotion | We process personal data because it is necessary to do so for the performance of the relevant contract. |
| Responding to an enquiry about a promotion | We believe it is in our commercial interests to respond to our customers making this processing a legitimate interest. |

You have the following rights under data protection law:

1. to ask us to tell you what personal data we are processing that relate to you (right of access)
2. to require us to rectify or stop processing inaccurate personal data (right to rectification)
3. to require us to delete personal data relating to you, subject to there being valid grounds (right to erasure)
4. to require us to restrict our processing activities, subject to there being valid grounds (right to restriction)
5. to object to processing, in particular to profiling (right to object) and direct marketing (by withdrawing your consent)
6. to ask that personal data about you be sent to another controller of your choosing, subject to there being valid grounds (right to data portability)
You can notify us of your wish to exercise any of these rights by contacting the Data Protection Officer, using the contact information provided above.

You also have a right to lodge a complaint with the Information Commissioner's Office (the data protection regulator for the United Kingdom) or in some circumstances, another European Union data protection authority.

Changes to this privacy notice

This privacy notice is effective from 00:01 Tuesday 20th July 2021. You can check if the privacy notice has changed by revisiting this webpage at any time. If we make any significant changes to this privacy notice, if we have your email address, we will email you to let you know.