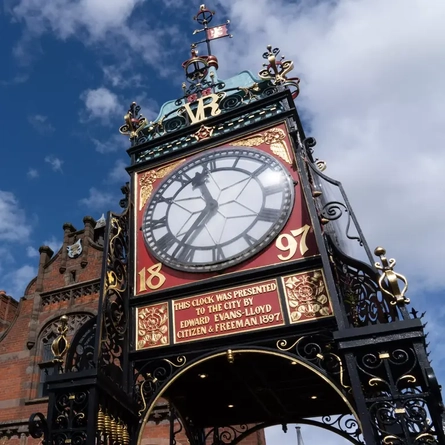 Hotels in Dorset
Escape to the beautiful Dorset coastline with a stay at one of our charming Greene King Inns. Our five locations in Wimborne, Poole, Ringwood, and two in Bournemouth are each distinctive, and all fantastic bases from which to experience the best of Dorset in comfort and convenience.
Start your day refreshed and raring to go after a peaceful night's sleep in one of our cosy rooms, equipped with modern amenities like flatscreen TVs, free Wi-Fi, and our signature plush beds. Fuel up each morning with a delicious breakfast in our pub restaurant downstairs before heading out to explore.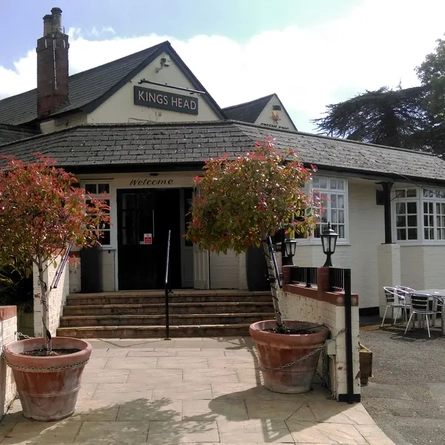 Best for Exploring the New Forest - St Leonards Hotel, Ringwood
St Leonards Hotel, nestled in an elegant country house, serves as an ideal base for exploring the New Forest National Park. Just minutes away, this park offers enchanting trails through leafy woods, charming villages, and a chance to spot wild ponies. Don't miss Blashford Lakes Nature Reserve and Avon Country Park, both natural wonders nearby. For fans of history, the Bournemouth Aviation Museum, housing a vintage WWII Spitfire, is a short drive south.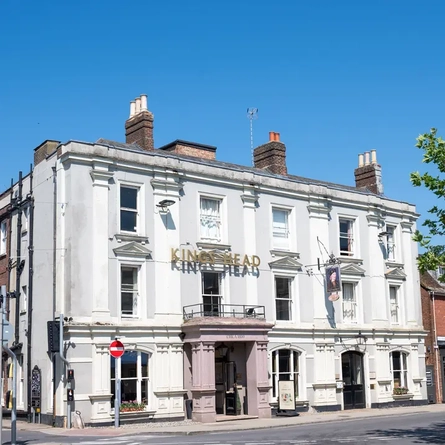 Best for Historians - Kings Head Hotel, Wimborne
In the charming town of Wimborne Minster, The Kings Head Hotel offers a glimpse into history. This traditional-meets-modern hotel has overlooked the market square for 200 years and is a landmark within the town. Wimborne Minster itself is a must see, with a history dating back 1300 years and famous bells that can be heard throughout the town. Fancy strolling amongst stunning natural scenery and medieval architecture? Visit Crompton Acres Gardens, Knoll Gardens, Corfe Castle, and Christchurch Castle & Norman House, all within easy reach. If you're a beach enthusiast, Dorset's best beaches are a short drive away too. With 27 bedrooms it is the perfect intimate wedding venue in Dorset.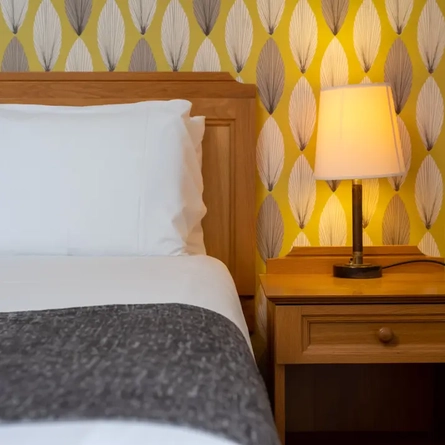 Best for Sea Views - Commodore Hotel, Bournemouth
The Commodore Hotel, perched high on Bournemouth's cliffs, provides breathtaking views out to sea. Wake up to the invigorating sight of the sea and stroll to sandy Bournemouth Beach, just a short walk away. Discover Bournemouth's bustling city life with shopping, dining, and nightlife. If you're a nature lover or history buff, explore the nearby New Forest or Hurst Castle, both within easy driving distance from this picturesque clifftop hotel. We also have space for meetings and events for up to 50 people.
Discover Dorset
Dorset, often referred to as the "Jurassic Coast", is famed for its stunning landscapes and rich history.
In Wimborne, you can explore the magnificent medieval church and meander through the charming streets of the market town, where history comes alive. Nature enthusiasts will love the picturesque Compton Acres in Poole, a haven of lush gardens and tranquil ponds. Meanwhile, Ringwood places you in close proximity to the New Forest National Park, where you can delve into ancient woodlands, encounter quaint villages, and spot wild ponies in their natural habitat.
With its seven miles of sandy beaches, Bournemouth is a top spot for swimmers and sunbathers, and offers cultural experiences like the Russell-Cotes Museum & Gallery, featuring a breathtaking panoramic view of the sea.
After a day of exploration, unwind with a delightful meal and drinks in our traditional pub restaurants downstairs. Our exclusive offer of 20% off lunch and dinner for Greene King Inns guests makes your stay even better!
Embrace the beautiful landscapes, historic charm and coastal scenery of Dorset while enjoying the comfort and relaxation of our peaceful hotels. Treat yourself to a seaside getaway and uncover the magic of Dorset with Greene King Inns. Check availability at our five Dorset locations and book your room now. We can't wait to welcome you!