Greene King Hotels
Serving up great food and good times
What is it about great British pub food that gets our juices flowing? Is it the way a pie partners so perfectly with a pint? Or how such classics as fish and chips and burgers go down so much better with a tipple? Whatever it is, a stay at a hotel with Greene King pub restaurant have got it.
Great food, every day
When it comes to menus we like to mix things up, which is why you'll find a huge range of tasty world-inspired dishes next to sizzling steaks and pub classics. Whether you're popping in for lunch or starting the day with a hearty breakfast after a good night's sleep, we've got a dish with your name on it, made with quality ingredients and with wallet-friendly pieces.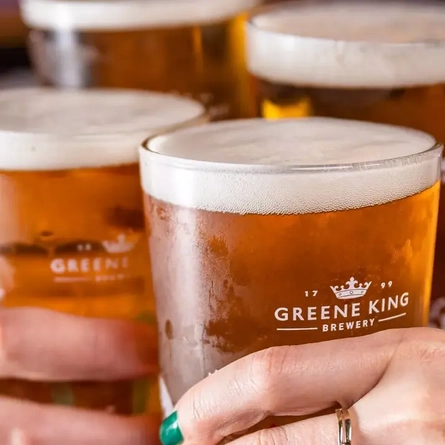 Anyone for a pint?
When you've had a busy day working, sightseeing or exploring, we know the perfect place to sit back and relax. From ice-cold pints to mouth-watering wines, enjoy life in the slow line with our range of beers, wines and spirits, including soft drinks for kids and teas and coffees for a quick pick-me-up.

Looking for your nearest Greene King hotel with a pub restaurant? Just use our handy hotel finder below!
Our Greene King Pub Hotels